GET INVOLVED!

As a member of a community you have a responsibility to get involved in community affairs. One such opportunity presents itself to gamers.

Cheap Ass Gamer is running a campaign to get video games to the troops stationed in Iraq.

1541 is showing its support for the troops by sending them a copy of Battlefield 2142, one of the greatest games ever made. (The envelope is a bit odd, but it was the only envelope of the correct size we could find to mail the DVD). Hopefully, the troops will not have any of the now all to common install problems, but if they do, they can always ask for help from EA or post to the EA Forums. Should have warned them not to install it on a Vista machine. (Sigh, you always forget something).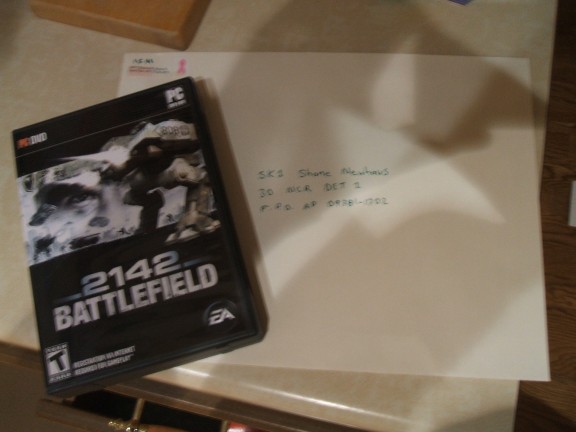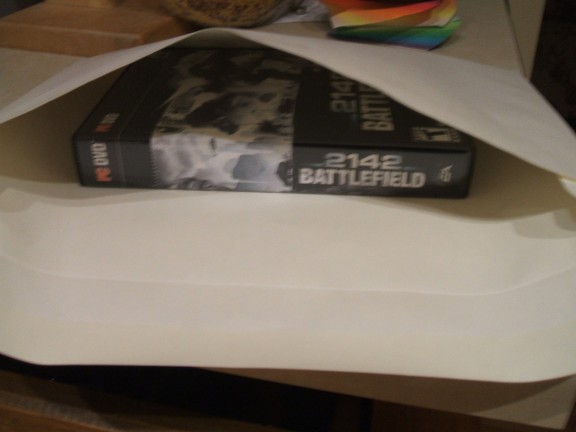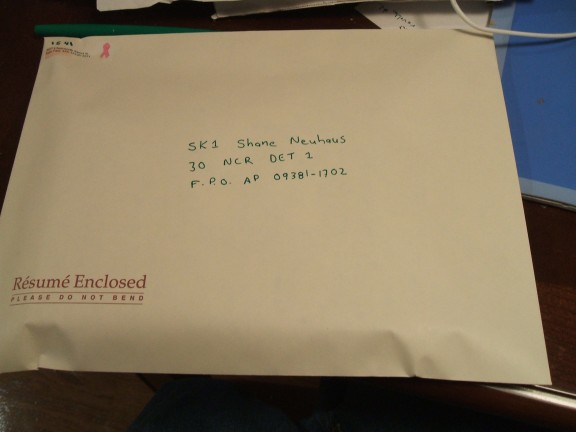 We forgot it was president's day, so we had to wait a whole day before sending the game! National holidays...there are so few, you forget.

You can learn more about the campaign here:

http://www.cheapassgamer.com/archives/cags-donate-games-to-the-troops-in-iraq-campaign.php

Video games can be sent here:

SK1 Shane Neuhaus
30 NCR DET 1
FPO AP 09381-1702